Emergency Dentist in Arlington, VA
---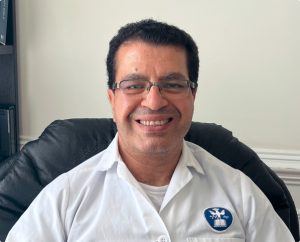 Hani Hanna, DDS
General Dentist / Orofacial Pain Specialist
Dr. Hanna graduated in 1994 from the College of Oral and Dental Surgery, Cairo University, Egypt, and got his training in general dentistry with intense exposure to endodontics, prosthodontics, oral surgery and dental implants. Dr. Hanna has joined private practices since 1997 and over the years built several successful practices based on quality service and patients' satisfaction. With a special focus on continuous education and self improvement, he has been able to provide the latest techniques and technologies to his patients.
Dr. Hanna moved to the U.S. in 2015 and pursued his degree in orofacial pain and headaches from Tufts University in Boston, Massachussetts, and got his diplomate status from the American Board of Orofacial Pain as a board-certified dentist in the management of TMJ disorders, orofacial pain, headaches and dental sleep medicine. Currently, he is practicing general dentistry, emergency dentistry, prosthodontics, endodontics, implants, cosmetics, management of TMJ disorders, facial pain, headaches and sleep apnea (oral appliances). Dr. Hanna is practicing in two offices, in Ashburn and in Arlington, and enjoying his family life with his wife and three children.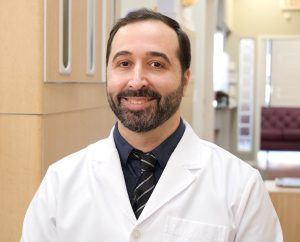 Dr. Zaher Aymach is a practising dentist in Virginia, extensively trained in oral surgery, dental implants and orthodontics with over 10 years of practice experience. His expertise includes dental implants, the removal of wisdom teeth, bone grafts, dentoalveolar surgery, orthodontics, Invisalign® and more. He completed a residency training and PhD program in oral and maxillofacial surgery at Tohoku University in Japan. He then attended the University of Connecticut, where he pursued a prestigious fellowship training in dental implants, followed by training in orthodontics at Howard University in Washington D.C. Dr. Aymach has published research in multiple scientific journals and has presented his work internationally. He is fluent in English, Arabic and Japanese.
A note from Dr. Aymach:
"I am so grateful to have a career that allows me to do what I love: working with my hands, meeting new people, making others smile and positively impacting others around me. I enjoy meeting my patients for the first time and hearing their story about why they sought us out for care. The mere fact that I am able to build a personal relationship with each one of my patients makes it worth it in every way. I look forward to helping you achieve your perfect smile!"
Meet Our Team
Here at Grace TMJ and Urgent Dental Care Inc, our team focuses on providing the highest quality level of care so you can leave satisfied with your smile. We love what we do, including providing treatments such as emergency dental care, dental implants, root canal therapy, oral surgery, Invisalign® aligners and treatment for TMJ disorders, and are here to assist you with anything you need to have a comfortable patient experience with Dr. Hanna or Dr. Aymach. Give us a call at 703-469-7435 today to schedule a consultation with our general and emergency dentist or oral surgeon in Arlington, Virginia.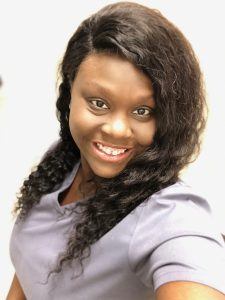 Kereida Kerr-Bowen
Office Manager
Kereida met Dr. Hanna at Emergency Dental Care in March 2020 and joined our practice in February 2023. She attended ACT College in 2006 for dental assisting. Kereida started off as dental assistant in 2005, and in 2012, she transitioned to office manager. Her favorite part of her job is seeing patients' smile transformations and knowing she had a part in changing someone's life. She takes great pride in making sure our patients are satisfied and receive the best quality of care. She and her coworkers work hard to make sure our patients know what insurance and financial options they have.
In her free time, she loves to swim and travel. She also loves to spend time with family and friends.
Hours
| Day | Hours |
| --- | --- |
| Monday | Closed |
| Tuesday | 9:00 a.m. - 6:00 p.m. |
| Wednesday | Closed |
| Thursday | 9:00 a.m. - 6:00 p.m. |
| Friday | Closed |
| Saturday | 9:00 a.m. - 6:00 p.m. |
| Sunday | Closed |
Walk-ins are welcome
Have questions?